Orthodontics For Teens

Our Thornhill orthodontic team offers a wide variety of treatment options to our patients that are targeted at the unique needs of teenagers and their developing smiles. 
Happier, Healthier Smiles for Teens
By the age of 12, most or all of your permanent, adult, teeth have erupted into their proper places. By this time, "bad bites," crooked teeth and gaps are all easily detectable by our orthodontist. Since these kinds of issues very rarely correct themselves, the early and mid-teen years can be an excellent time to undergo orthodontic treatment. 
Orthodontic treatment can offer advantages for a teenager's self-confidence and self-image, but there's more to it than that. A straighter, more even, smile doesn't just meet many people's cosmetic desires, it has many oral health benefits as well.
Orthodontic treatment for teens at Thornhill Family Orthodontics focuses on correcting bite functionality and comfort, encouraging teeth alignment, and changing the look of the smile.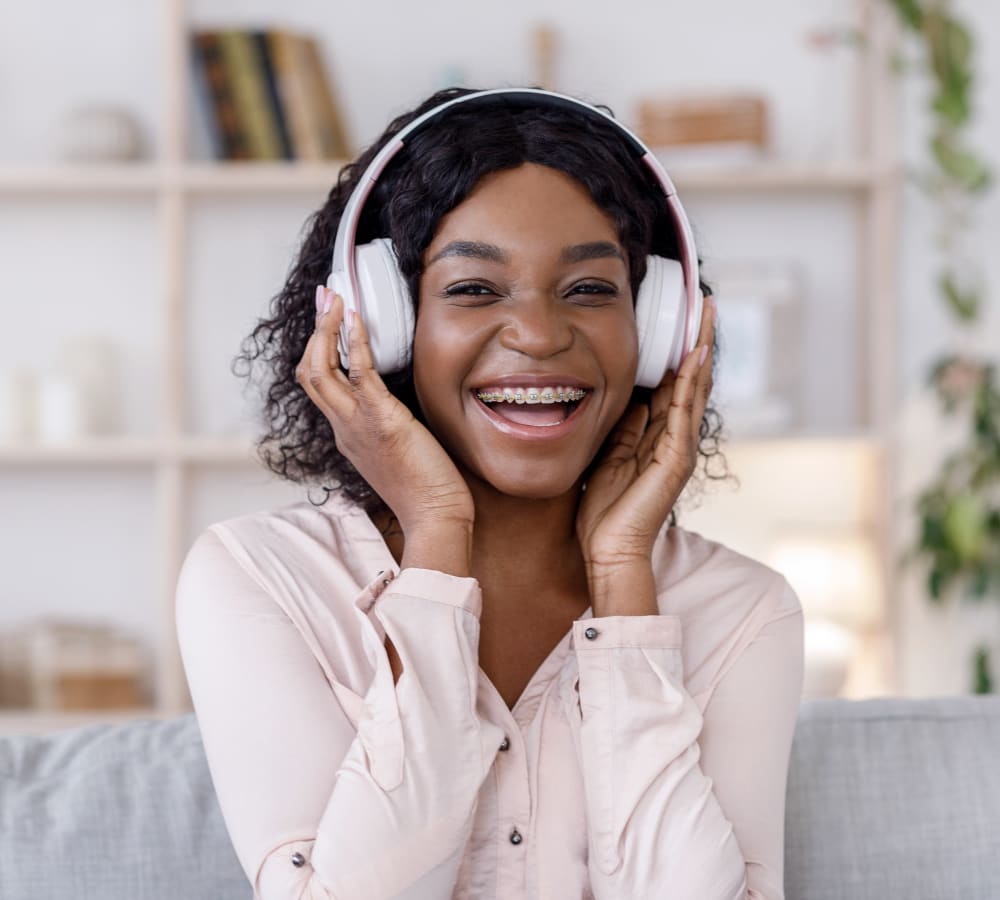 Treatment Options for Teens
Braces have a reputation for affecting speech and causing discomfort for those who undergo treatment. But, in fact, braces have come a long way over the year years. There are now many orthodontic treatment options for you to choose from that may not fit neatly into what you think braces treatments are like.